TideHouse x Strawberry Concorde



In late 2022 artists Shaun C Badham and Josh Langan began working on a project, which at its core was the ambition to self-build a cabin on a piece of land which has either been abandoned, disused, or land banked.

In October 2022 Tidehouse X Strawberry Concorde commenced on a half derelict historic mill, and the cabin utilised primarily on site materials, which remained after the demolition, such as timber, brick and tin. The process of building is captured by both artists primarily using video yet the method of recording differs determined by the artists interests. Josh records using VHS, and through considered shots and structured editing, he captures what it feels to be present and on site. Shaun records using a digital head camera, capturing all building activity through his hands, with his videos being purely chronological.

This differing method of recording is intrinsic to both artists approach to the project, thus approach to collaboration. The site specific cabin is the collaborative artwork but the video outcomes offer an individual insight into both the artists own interests and background into motivation to undertake this project.

For Shaun his ongoing research into the policy's and acts which led to the demise of the last truly self-build, back to the land, DIY community in England ,The Plotlanders is a key motivation for his interest in the project. Furthermore the same acts still have a significant impact on why we have a lack of DIY self build and community owned land in England today. As the Plotlanders built legally on redundant land, what does it mean to attempt to do this today (even illegally) when the policies which were created to make the plotlanders illegal are still upheld.



Tidehouse X Strawberry Concordehad four brick base pillars, timber sleepers and reclaimed timber as a base. Utilising a mixture of OSB, Plywood and general found offcuts for the walls and a single found window. The apex roof consisted off reclaimed timber and corregated tin. Within a day after completing the exterior build, the cabin was destroyed by fire.

Due to the unexpected destruction of the cabin, it left a sense of the unresolved, which led to myself returning to collect a variety of materials which were connected to both the cabin and the site.

Shaun gathered bricks which were used in the brick pillars to elevate the cabin, and some timber which managed to escape the fire. The bricks hold a historical materiality from the visible frog stamps marking the brickfields where each brick originates from. Therefore you can trace the history and changes to the Mill simply from the bricks which were used within its walls.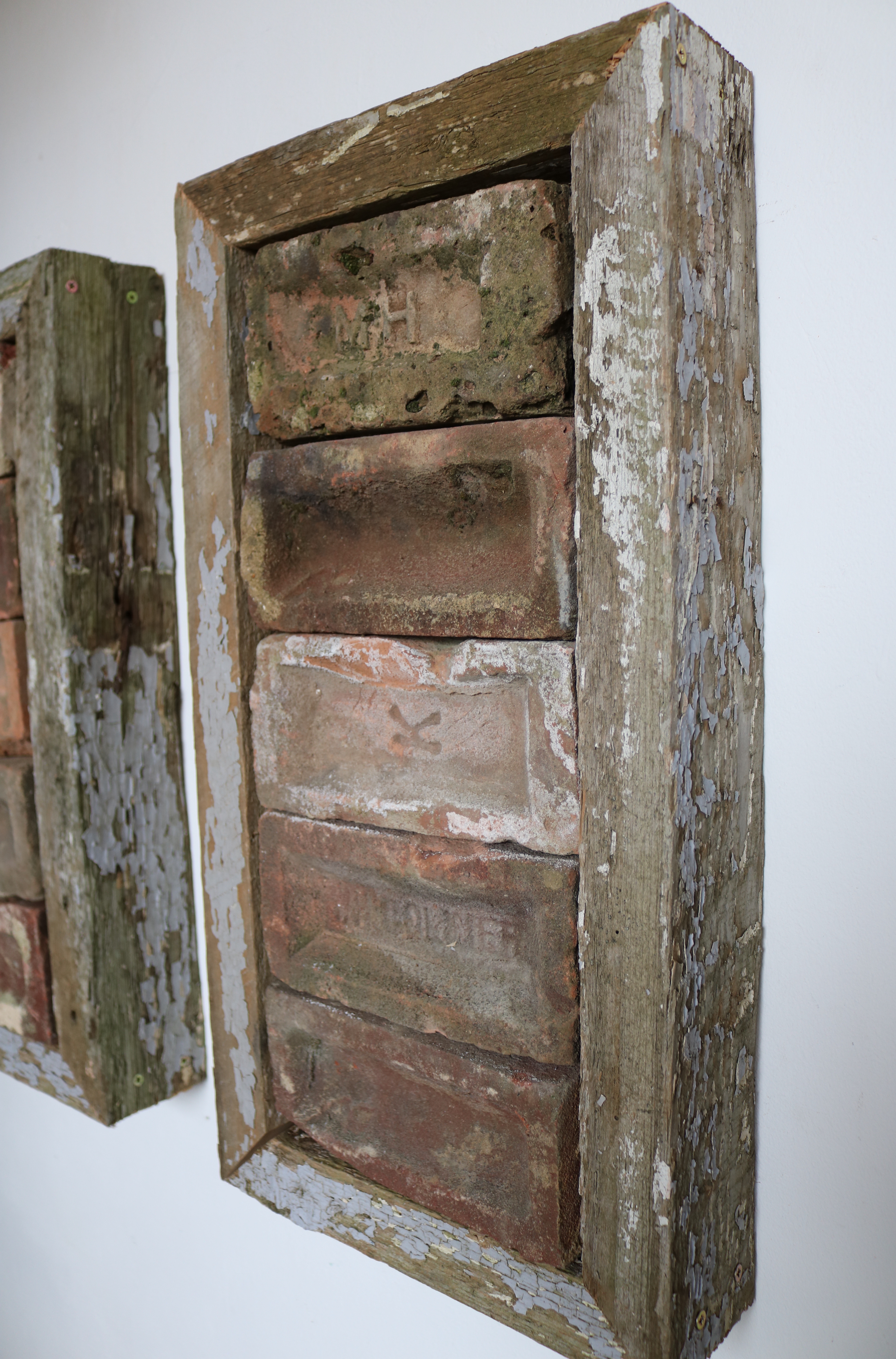 Mills Relic 19th C. Reclaimed Wood and Bricks, 2023

As the site is part demolished, the building detritus has been materially organised, from mounds of tin, bricks, timber, asbestos etc. One particular area has an abundance of coiled reinforced steel with blocks of cement still attached. The collision of these materials is something unique to the site, with a small component now becoming part of a sculptural relic.


Mills Relic 20th C, Found steel and concrete, and cast circular concrete base, 2023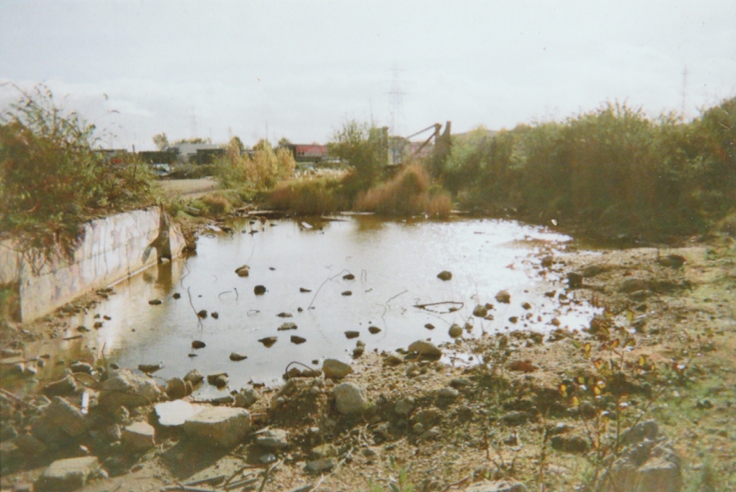 Material Land

Earth covered concrete, a solid composite, bonded out of site.
Hard upon foot, but a soft touch, moss covered earth, flowerless.
Ageless concrete everywhere:
Concrete with Graff
Concrete with steel
Concrete with Timber
Concrete with Brick
Concrete with Water
Concrete with Foliage
Just Concrete
A solid foundation to build upon.

Aged Bricks reveal a history, stamped with time.
EC, LBC, K, COLLIER, MILTON, WARNHAM
Growth through extension and modernity only traced through the bricks in the walls and the bricks piled high from destruction and demolition.
Stacked into a mountain, with no immediate future use. Waiting to be trucked away, fed into a crusher, broken down to smaller fragments; to dust.
A reversal to how they were created once by hand, destroyed by machine.

The tin, the metal, the asbestos, all have the same fate as the bricks.
But the wood slowly decomposing, the only material on site with a natural carbon cycle.
The woods outer surface might be ageing but within it is still youthful, and very much useful.
Beautiful Timber, which is beautiful to saw and beautiful to build with.



Could be Land
Is:
No man's land,
Fringe land,
Land banked land
Edgeland land

Was:
Historic land
Well used land
Working land
Peoples land

Should still be:
Historic Land
Well Used Land
Working Land
Peoples Land



Cabin on Fire
We never made it inside
A day cut short
Our whereabouts made apparent through the echo of the tin being hammered to the apex timber roof.
Each bang, sending a signal to our location.

It's a reaction; cause and affect
The idea of freedom must be met with fire
A deterrent to make sure we never return
Leave just ash and nothing more

But a respect for the build
Our step ladders and box of screws is placed to the side.
A nod from one builder to another, tools are tools, I get that.

The space was not ours, but questionably neither there's
A threat to their neighbouring land?
Perhaps custodians for the Inner London Group?
A corporate conglomerate showing its weight in this little town.
The land registry states: no mans land.
And in our eyes, that will be that.