15th Feb 2020. Symposium at Whitechapel Gallery. Concrete & Ink: Storytelling and the Future of Visionary Architecture, On Walking and Dreaming.
Featuring a screening of Jasmina Cibic's Tear Down and Rebuild (2015, 15 min) followed by a panel including artist Shaun C. Badham, writer Alison Irvine and urbanist Gruia Bǎdescu, chaired by Theatrum Mundi's Marta Michalowska.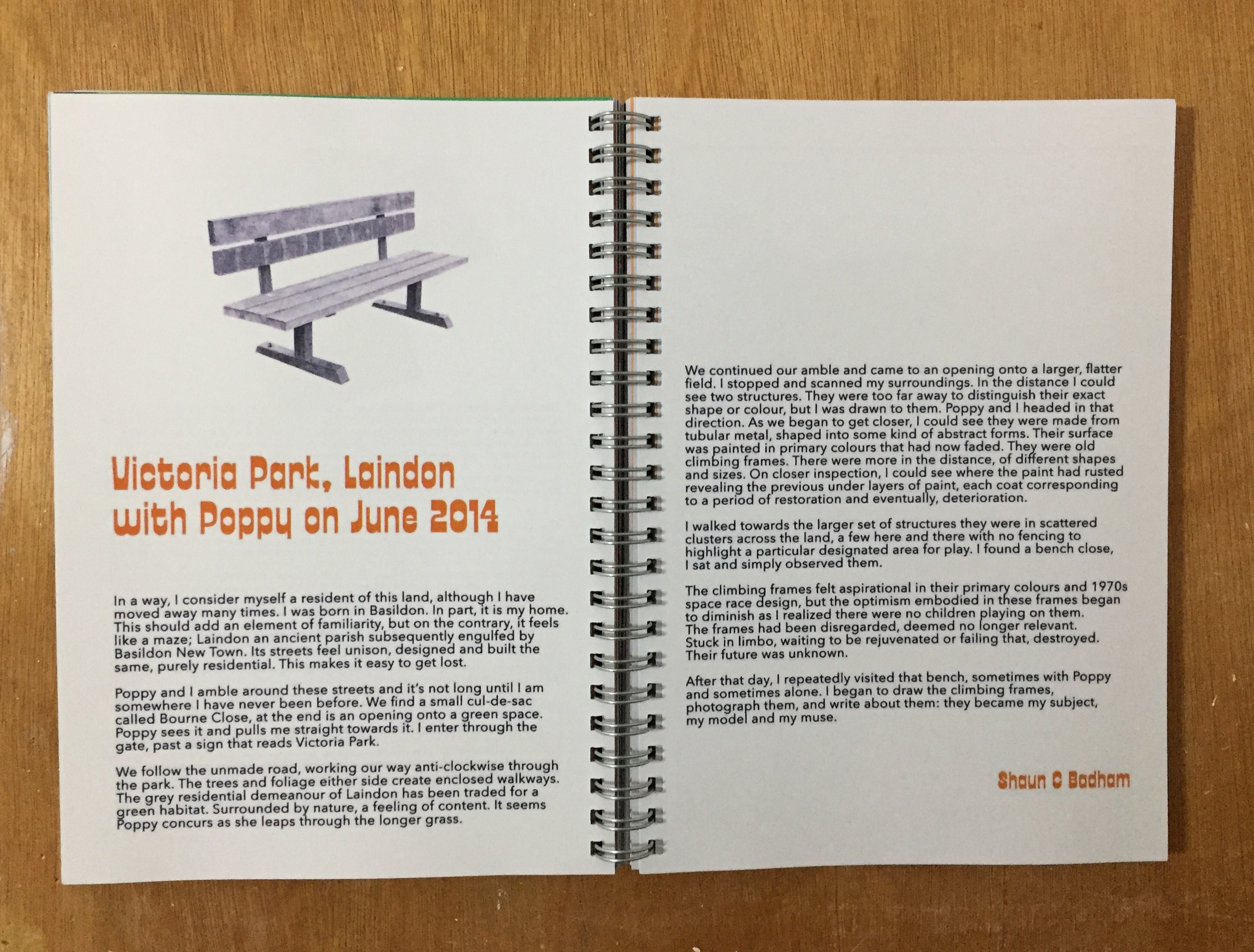 In 2019 Lu Williams launched Basildon Tenants Handbook which is a "zine documenting the voices of Basildon residents through self publishing workshops, an investigation of the radical and creative history of Basildon, artists commissions and collaborations." Lu used a revised chapter from my essay MORNING and a selection of pictures. The zine includes contributions from many Basildon residents and local artists such as Rose Cleary, Holly Firmin, Maz Murray and Ruth Hazel,



In 2017 I was interviewed by Christopher Smith for his film New Town Utopia which was later released in 2018. Chris also documented moments from the MORNING Laindon Launch, which were also included. You can find out more about New Town Utopia here.



In 2018 MORNING was invited to contribute images for a double page spread in the Radical Essex Book published by Focal Point Gallery. Radical Essex Book is distributed by Cornerhouse Publications.



In 2018 I curated a video playlist for the Radical Essex Youtube Playlist. The playlists can be viewed here.