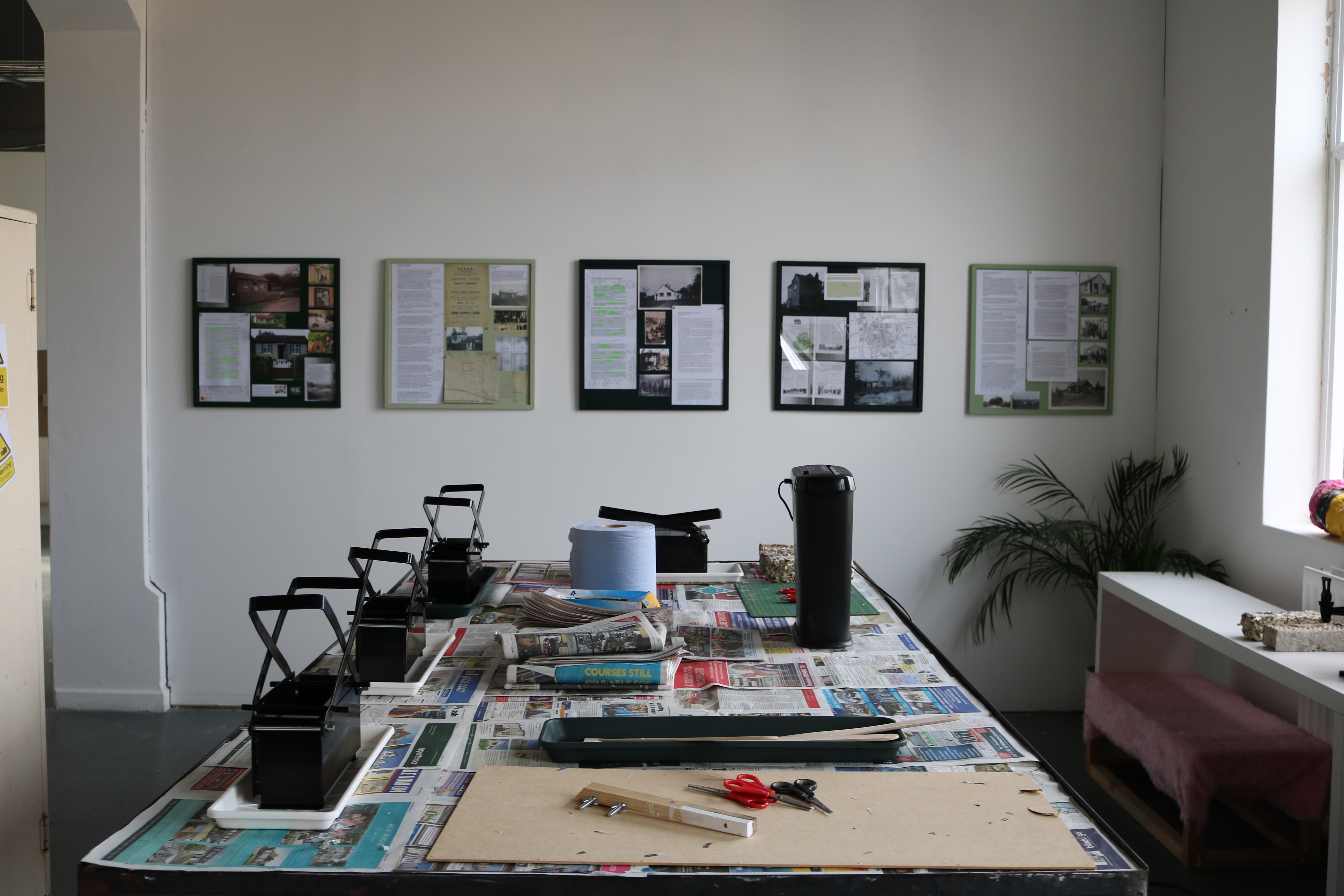 PLOT: Briquette
The Old Waterworks, Southend. 5th Oct 2019.

A workshop with artist Shaun C Badham using the process of briquette making as a way to generate dialogue around the Plotland history in Basildon. The aim: to expand conversations surrounding local issues including building and regional development, displaced communities and DIY living.

The Plotlanders in Essex were a radical DIY community who acquired plots of land through auction after the agricultural depression in the late 19th century. Building weekend retreats and smallholdings through alternative processes and local salvaged materials, the Plotlanders often held 'back to the land' ambitions realised through smallholdings that included vegetable plots and the farm animals.

In 1949 Basildon was designated as a New Town; an act that led to the compulsory purchase and demolition of the Dunton Plotlands. Today you can still find bricks in the ground, in the form of foundations, boundary walls, wells and other Plotland remnants. The image of bricks embedded in the ground appears symbolic, as a reminder of the community that once lived and flourished here.

In this workshop, we'll be forging new bricks by creating briquette's out of newspaper materials. The use of the briquette as a vehicle for making and conversing is used in deference to the original Plotland communities. The physicality of the briquette itself reminiscent of those bricks still protruding from the ground in Basildon today.

PLOT: Briquette is part of A Street Loud With Echoes, a project in partnership with South Kiosk and funded by Arts Council England. A Street Loud With Echoes opens at South Kiosk on 17th October from 6:30pm and runs till 17th November, featuring artists Shaun C Badham, Donald Harding, Maeve O Neill with accompanying text by Carlos Romo-Melgar.